Viper hard seltzer
Sparkling water with a bite
Alc. 4,0% vol.
Viper Cranberry is a hard seltzer with a hint of cranberry, without artificial colors or preservatives.
Only simple ingredients make this drink a success: water + alcohol from sugar fermentation + cranberry juice + natural aroma … nothing more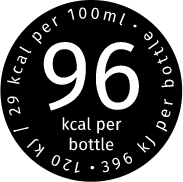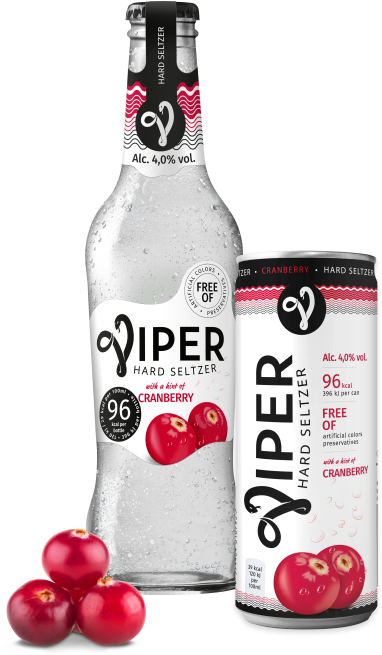 Average nutritional values per 100 ml:
Calorific value
120 kJ / 29 kcal
Fat
0 g
- from that: saturated fatty acids
0 g
Carbohydrates
1,4 g
- from that: sugar
0,9 g
Protein
0,1 g
Salt
0 g
AVAILABLE PACKAGING
BOTTLE / 330ml
CAN / 330 ml


YOU MUST BE OVER 18 YEARS OLD TO ACCESS THIS SITE. PLEASE ENTER YOUR YEAR OF BIRTH
You must be 18 or older to enter. Please drink responsibly. Not 18? Please check www.alcoholinfo.nl.